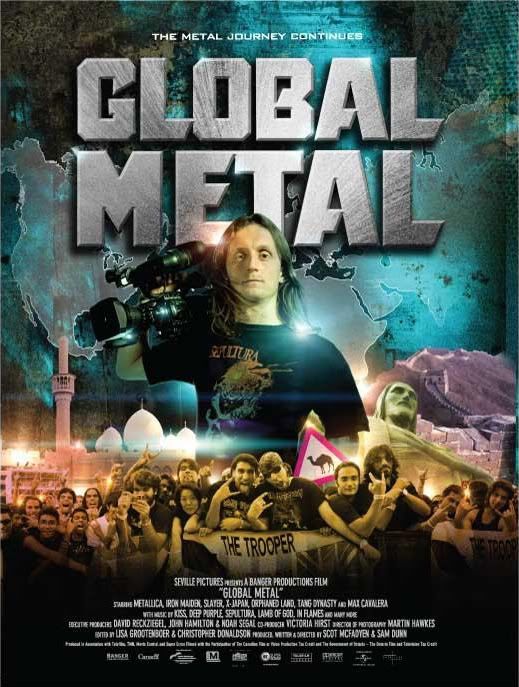 Aqui les dejo este pedido.
En GLOBAL METAL, los directores Scot McFadyen y Sam Dunn, se pusieron a descubrir como el genero música mas maligno del occidente - HEAVY METAL - ha impactado la cultura mundial más allá de Europa y Norte América.
El film sigue al metalero y antropólogo, Sam Dunn, en un torbellino de viajes a través de Asia, Sur América y el Medio Oriente, mientras explora el emergente mundo de la música extrema en escena.
Desde el Death Metal de Indonesia al Black Metal de China, pasando por el Thrash Metal Iraní. GLOBAL METAL revela la comunidad mundial de Metaleros, que no solo absorben el metal del Occidente - lo están transformando. Creando una nueva forma de expresión cultural en una sociedad dominada por conflictos, corrupción y el consumo en masa. (traducido por mi, jaja)
***
In GLOBAL METAL, directors Scot McFadyen and Sam Dunn set out to discover how the West's most maligned musical genre – heavy metal – has impacted the world's cultures beyond Europe and North America.
The film follows metal fan and anthropologist Sam Dunn on a whirlwind journey through Asia, South America and the Middle East as he explores the underbelly of the world's emerging extreme music scenes — from Indonesian death metal to Chinese black metal to Iranian thrash metal. GLOBAL METAL reveals a worldwide community of metalheads who aren't just absorbing metal from the West – they're transforming it. Creating a new form of cultural expression in societies dominated by conflict, corruption and mass-consumerism.
(copy / paste www.globalfilm.com
click aqui para ver el articulo
)
Parte 1 -->
Parte 2 -->
Parte 3 -->
Parte 4 -->
Parte 5 -->
Parte 6 -->
Parte 7 -->
PASS: www.rocklandgt.tk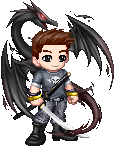 tambien pueden descargar el primer documental, con los links arreglados... dandole click a la imagen